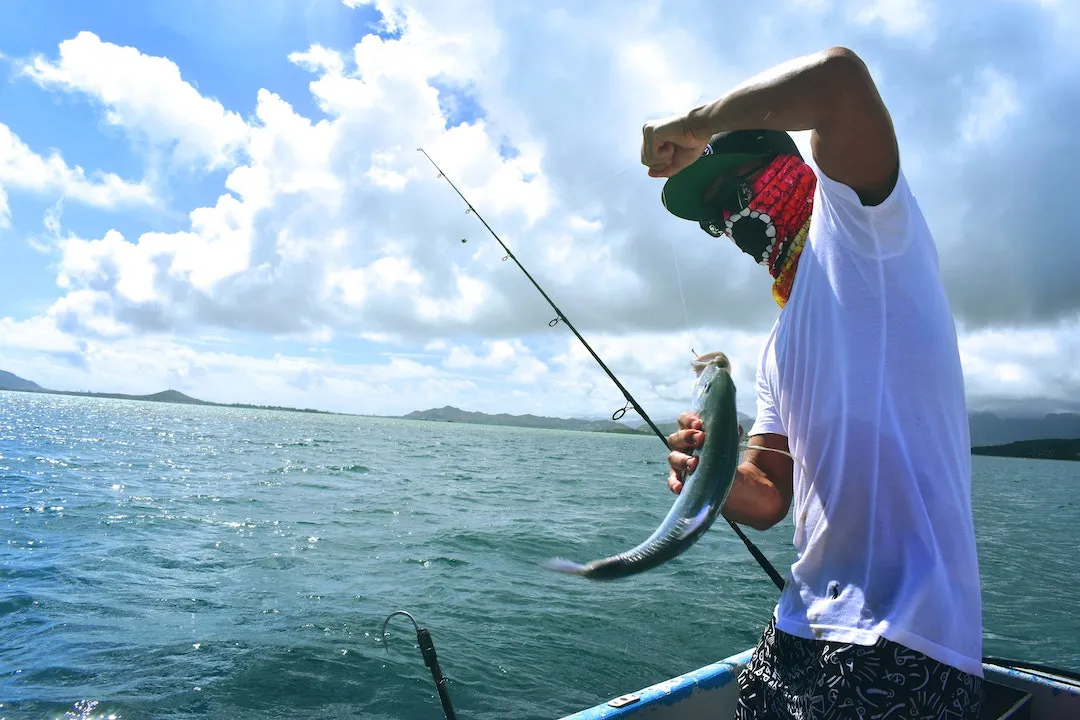 Articles
Best Fishing Spots And Catches In Miami: A Complete Guide
05/19/2021
Fishing in Miami comes with many perks and benefits. The geography of this region is what makes it so special. One of the best things among many while fishing in Miami is that you get to see angling of all sizes and shapes. From Kayak fishing to Bridge fishing, you get to see many variations such as fishing from cuts and creeks, fishing from piers, beaches, barges and around inlets and inshore. You can also witness fishing far offshores here.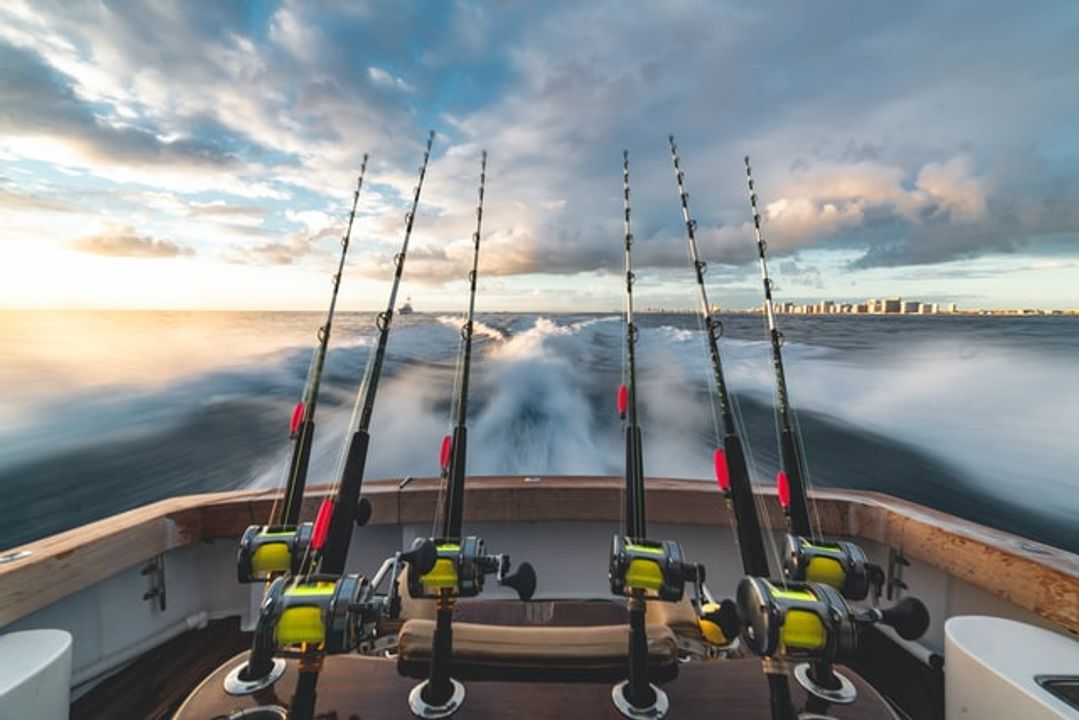 This beautiful region doesn't only provide you with beautiful weather and amazing nightlife, it also has so many fishing opportunities which come with open oceans, shallow flats and just the abundance of fish. There are good fishing spots in Miami and there are amazing fishing spots in Miami. 
Moreover, the Miami mainland and Key Biscayne has shallows waters in between them. This makes the fishes swim closer to the surface and easier to be caught. The fact that there are reefs which let the gamefish cling close to them is another best thing which allows ease of fishing.
The Biscayne Bay with its countless reefs, islands, islets, jetties and flats is a dream of fishermen and fishing lovers. 
Here at Exposed Outdoors we will discuss some of the best fishing spots in Miami with the kind of fishes you can get in each place. Let's read this complete Miami Fishing guide to learn where to fish and what to target.
Best fishing spots in Miami
Like I said before, there are a large number of Miami fishing spots where one can fish. And in the terms of range, you can never be disappointed with the variety you can get here. So let's see the top fishing spots in Miami and then we will get into types of fish you can get here.
1. Biscayne Bay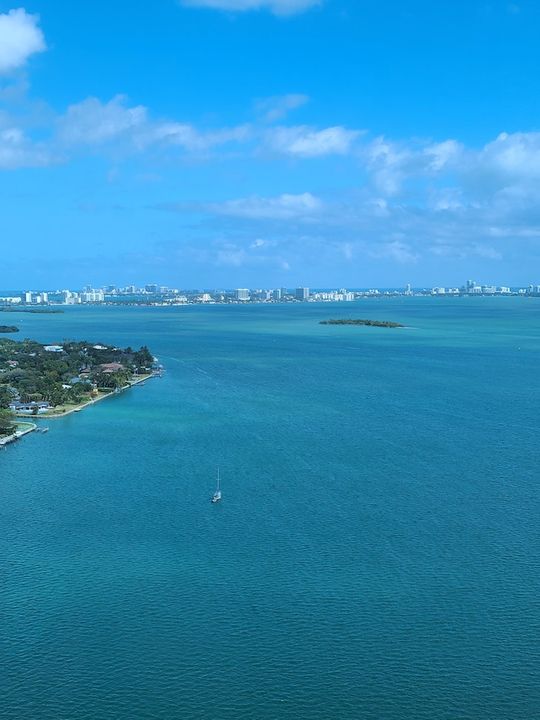 Biscayne Bay fishing comes as a very obvious inshore fishing spot in Miami. Here, the variety of spots to fish is as vast as the type of fish you get round the year. The channels, the shallow flats and the mangroves and cuts make it easier for everyone to fish to their full. Fishing Biscayne Bay spots is particularly favored because of the variety of fish. 
This spot allows you to do fishing your way which makes fishing more easier and fun. From kayak fishing on flats to cast fishing from shores and boat fishing to mangroves, you get lots of options to fish however you like. 
The Biscayne Bay fishing spots also provide a huge range of fish which varies each season. From Tarpon, Permit and Snook to Yellowtail and Silver King, you can get a huge amount of fish here.
When fishing on Miami inshore, the best places to look for are around bridges, jetties and flats. During fall months, there is an abundance of Snook, Tarpon and Permit. 
The Government Cut, though 25 feet deep, is filled with Silver Kings most of the time. There are also many times when tide brings Jacks and Permit, so you get plenty of fish here.

The incoming tide in Government cut, Miami, brings many other kinds of fish such as Mangrove Snapper. This is why it is always best to fish the incoming tide here. 

The government cut jetty fishing is also very popular among the locals. The ease of access to this spot is what makes government cut one of the best fresh water fishing spots in Miami.

Night fishing at Broad causeway also results to be very productive. The tarpon which hides around bridges is an easy hunt during the night. 

When talking about bridges in Biscayne Bay, you cannot miss Julia Tuttle Causeway. Julia Tuttle Bridge is another one of the best freshwater fishing spots in Miami. If you love to fish for Mutton Snapper, Tarpon and Snook during the night, then this spot is really where you should be at every night. 

During the fall and colder seasons, the Intracoastal Waterway gets filled with Mullet fish. Here you get a chance to not only fish for Snook and Tarpon, but you also get Jacks. In pretty much no time, you can get filled with a range of fishes from the shallow waters.

 If you are a fan of Ladyfish, you should look for them in MacArthur Causeway. From Tarpon to Snook, the chances of finding ladyfish here are high during night time.

2. Gulf Stream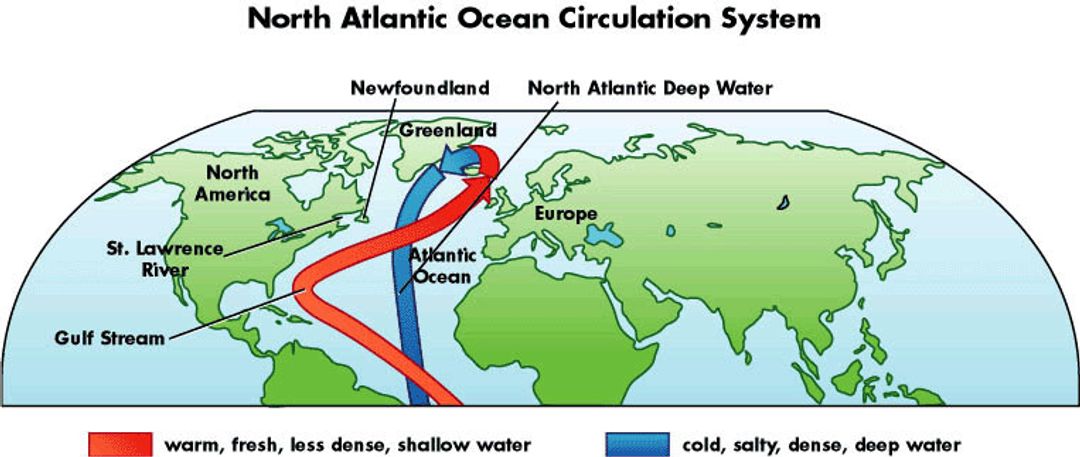 picture credit: https://news.psu.edu
The open waters between Miami and Bimini make up almost all of the Gulf Stream. This fishing spot is made up of warm waters which provides a crazy amount of fish for the big game lovers.
From swordfish to Mahi Mahi, you get a great variety of fish here which often isn't available in any other fishing spots in Miami. If you are on the hunt for sailfish, the waterline between the shallow green and deep blue water is where you should look.
The buoys offshores are a great spot to catch Mahi and Wahoo. You also get to find Swordfish here which comes occasionally yet most of the time you get lucky.
3. Liberty Ship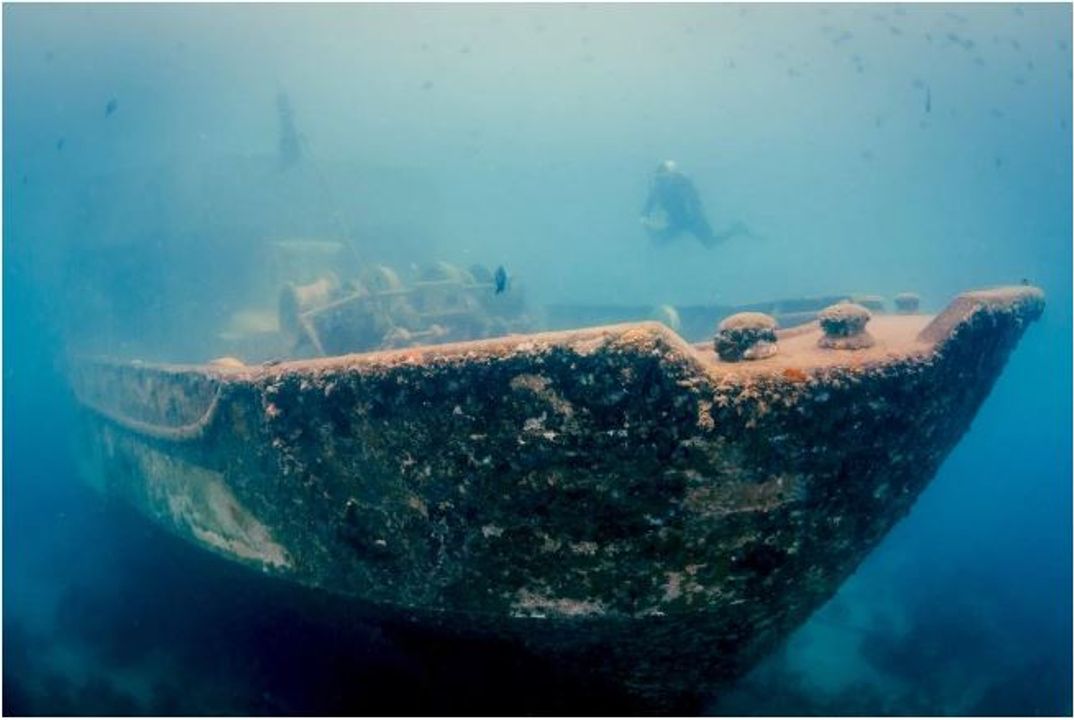 The Liberty ship or the O.L. Bodenhamer wreck is a sunken ship which is 370 feet deep. This spot is a great spot for fish to hide as it pose as an artificial reef. This attracts and draws fish particularly Swordfish and Sailfish.
Though there are many other reefs and wrecks throughout the waters in Miami, what makes Liberty Ship special is that it is far from the town. This means that it is not crowded most of the time. People who love big game would consider this spot their dream place as there is not much competition to fight for space and you will get lots of variety in a short period of time here.
Here you can find Mahi Mahi, Black fin Tuna, Snapper, Grouper, Sailfish and Amberjack in large quantities. The wreck provides a large space for fish to hide and colonize which makes hunting easier.
4. Bache Shoal Reef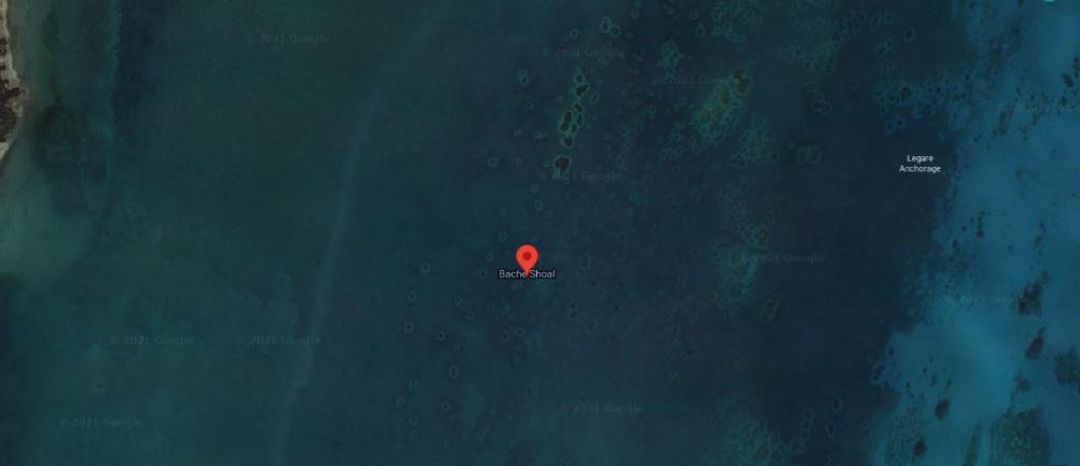 The Bache Shoal Reef is just a short boat ride away from Miami harbor. If you like spear and kite fishing, you can get a good amount of Sailfish, Grouper and Snapper around this place. The wrecks around Bache Shoal Reef are swarmed with fish so if you are taking a boat to this spot, you might want to look around these wrecks. You also get King Mackerel, and odd Mahi fish here. It is also best to avoid wanting to fish here during tourist season as this is a popular diving spot.
5. Miami Airport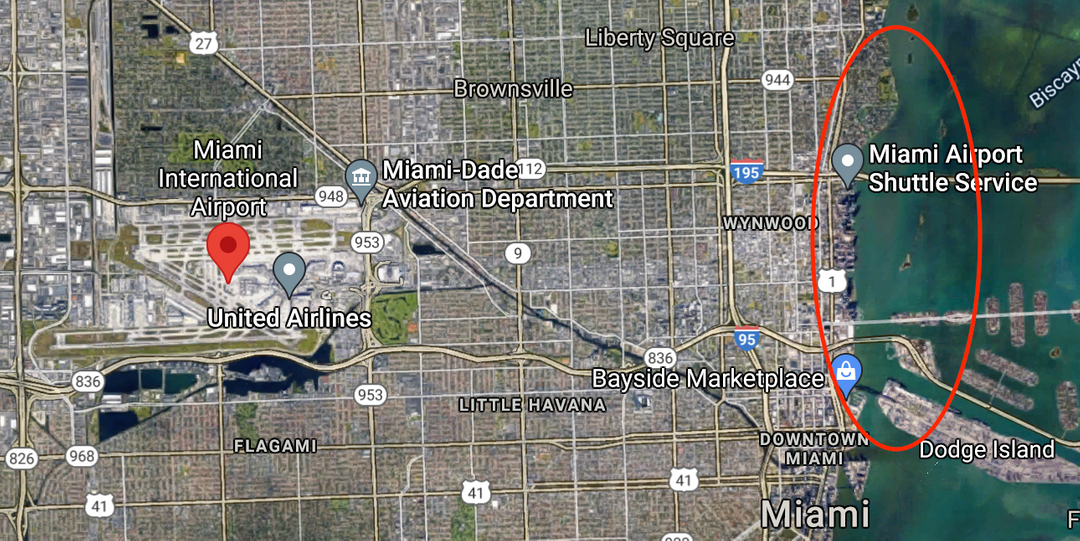 The south of Miami airport is home to various fishing lakes. The Blue Lagoon is one of the most recognized fishing spots in this area, yet there are other spots as well which are equally abundant with fish. These lakes are perfect for kayak fishing which provides an adventure of its own.
Apart from that, a number of fish varieties are available in these lakes. There is peacock bass available in large quantities in these waters. The colder months bring Largemouth Bass to Blue Lagoon. There are also a range of exotic fish available in these waters. You can get Snakehead and Clown Knife fish in these fishing spots.
You can either look up Miami on a map or see Miami Florida coordinates to get directions to each of these spots.
How To Fish In Miami
There are a range of options available when it comes to the means of fishing. It will not be exaggerating to say that the availability of a variety of fishing spots has allowed adaptation of a variety of means. From kayak to boat fishing, you get to try different ways to enjoy fishing in Miami. So why not try everything to know for sure which way works best for you.
Here are some of the most common and enjoyable ways to fish in Miami.
1. Boat Fishing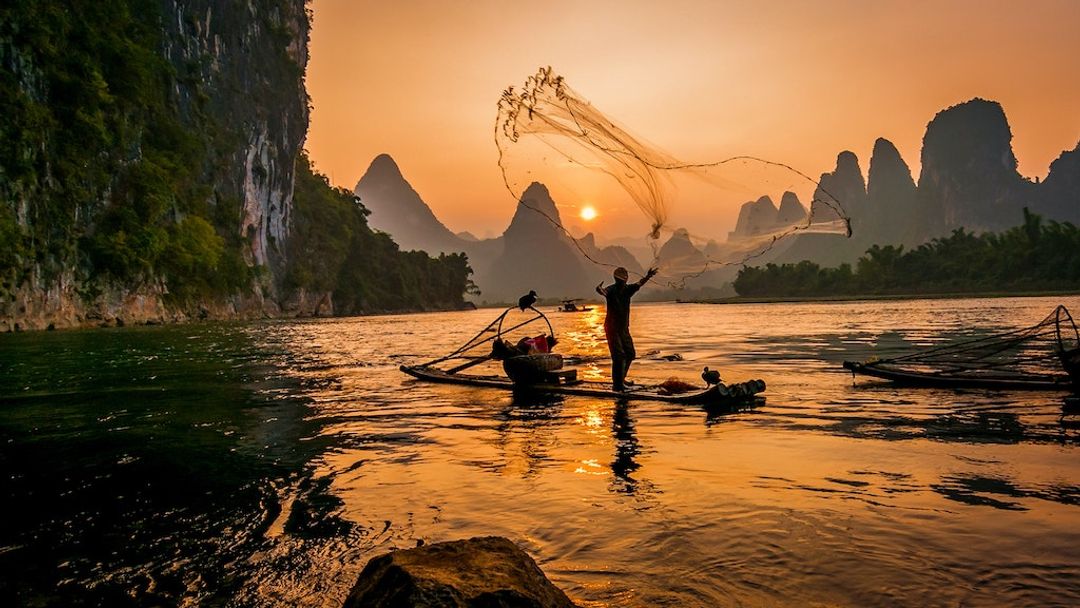 If you want to get offshore to fish in deep waters, taking a boat is a perfect option. This also allows you to carry heavier fishing gear to any spot. The boating is usually done to hunt Tarpon as they hide around reefs and wrecks. 
Boat fishing serves a greater purpose than fishing. You get to witness the beautiful horizon if by chance you are doing it at sunset. You also get to see beautiful fish swimming just under the surface of water. To sail in the midst of the beauty of the ocean while fishing is just unimaginable fun.
Boat fishing also allows you to put all that fish securely in a Tupperware until you get to shore. You can also share the party boats which will cost less than renting an entire boat to yourself.
2. Kayak Fishing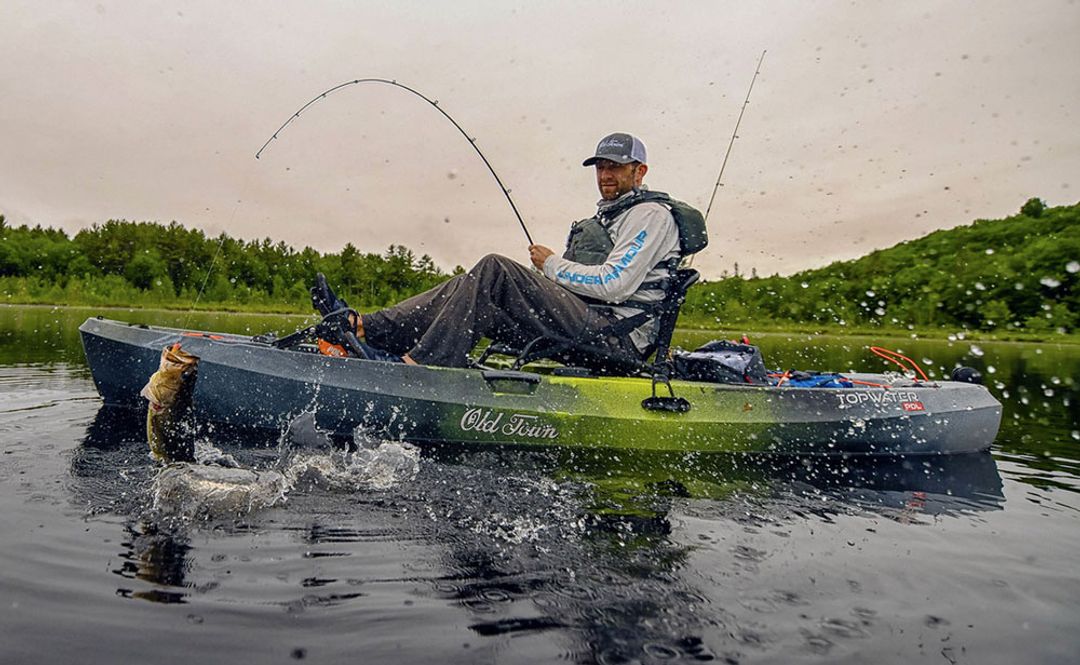 picture from: onthewater.com
If you are a fishing expert who has had the experience of boat fishing and want to try something adventurous, then you should try kayak fishing. A fishing expedition with the adventure of kayak will really get your heart beat fast and allow you to enjoy the fishing experience to the maximum level. 
Just like boats, kayaks are also available for rent. This type of fishing is done inshore which means that you have to take your fishing gear on board with you. But try to avoid taking loads of luggage as there can be a lot of twists and turns in lakes and your gear can end up at the bottom of water. 
There are secret places in Miami lakes which provides large quantities of specific fish. Only guides or expert often know about these best areas in Miami. Reaching to a fishing ground on kayak requires expert guide. If you want to know how to find good fishing spots here, I recommend taking a guide with you.
The water flow can also make it hard to see which type of fish is under the water. The fish available in lakes is much different from open oceans and sometimes you get exotic fish here too.  
From big game fish like Sailfish to deep water fish such as Grouper and Snapper, you can get any fish if you have got the skill. Some people prefer to fish inshore which brings Snook, Tarpon and Redfish.
Kayaks are also available for sharing or guided tours, which allows you to take the help of a guide during fishing.. Click here to know all about Fresh Water Kayak Fishing.
3. Shore Fishing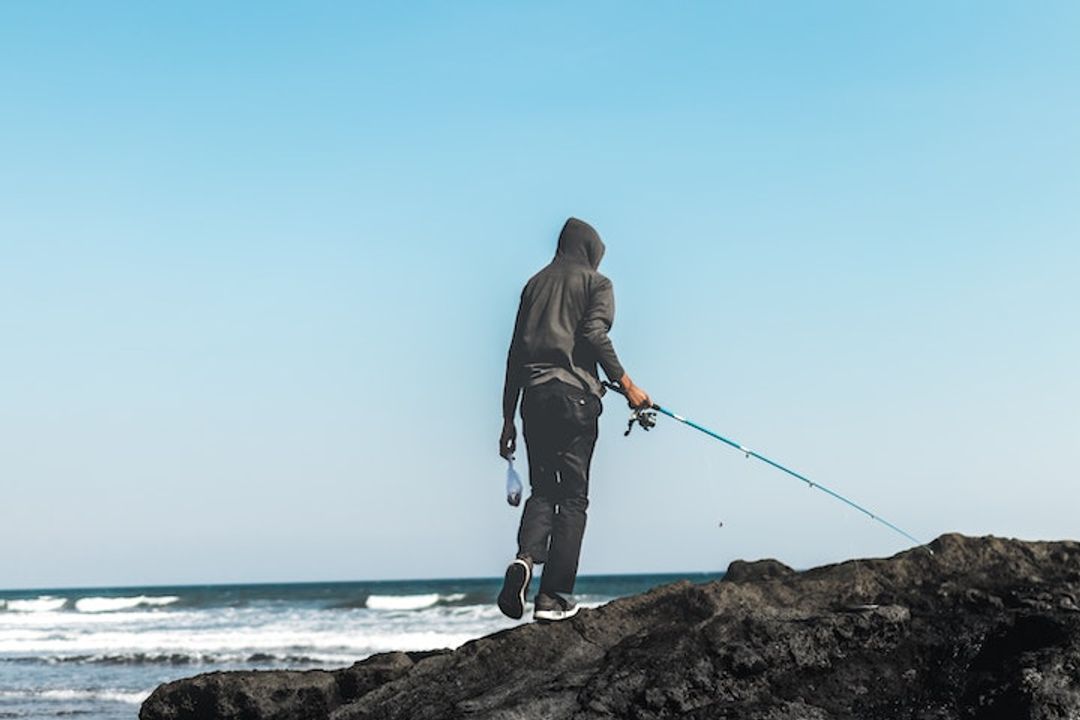 For people who don't like boat or kayak fishing, fishing from shore is the best option. You can place as many fishing gear as you want with you and fill all your tubs with enough fish. You can either buy or rent fishing gear for shore fishing. If you are opting for guided fishing sessions, the guide will provide you with the essential fishing gear.
Shore fishing has its own pros and cons. While allowing you to keep your feet stably on the ground and fishing safely, the shore fishing can simultaneously present a problem or two. 
Fishing from shore is often done with one rod which limits your tactics. It also affects the quantity of fish you get each time you throw bait in the water. The game fish here is also heavier in weight which can affect the performance of the rod, or it can sometimes break the rod altogether.
The shore fishing on canals produce Largemouth and peacock bass. The Newport pier lets you catch sharks, Jacks and Spanish mackerels. There is also Tarpon, Snook, and bonefish which are closer to the shores and easier to hunt.
The Final Verdict
Miami is a place which surprises everyone with its wonders. For fishing enthusiasts, whether beginners or intermediates or fishing experts, there are countless ways to fish here in Miami. There are open waters to inland lakes and offshore reefs. There are literally thousands of opportunities and a large variety of fish which makes Miami a world of opportunity.
The fish variety you get here is really wonderful. What's better is the diversity of ways you get to fish in Miami. Everyone can not only fish here but enjoy the process while doing so. This is what makes this place preferable by many fishing enthusiasts.
We also have a complete guide on Best Fishing Spots On Bull Shoals Lake.